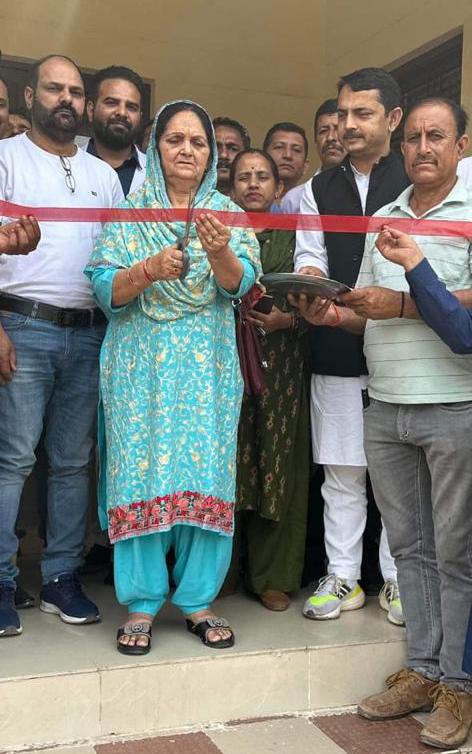 Continuing on the noble pathway as envisioned by great visionary legend and son of soil, Late Sh Bhupinder Singh Pathania (who was popularly called as 'Voice of the poor and downtrodden'),  a free medical camp was organized at GHS Sail Kouri Ber by SHRI BHUPINDER SINGH PATHANIA CHARITABLE TRUST  (J & K) where diagnosis, specialized treatment and medicines were offered totally free of cost to needy, deserving patients of the area. Almost 500  patients have been registered till lunch and OPD of the medical camp was going on. The speciality of the camp was an free eye camp was organised by the Rotary hospital Udhampur. A team of doctors of ECCLESIA MINISTRIES and AYUSH, Health Deptt also distributed medicines and put up their stalls in camp. Furthermore as per the decision of the trust all BPL patients shall be assisted for free treatment in specialty/super-specialty faculties at Jammu/Srinagar as well as Delhi and Chandigarh. The camp was thrown open at 10:00 am sharp in the morning by Smt Kamlesh Pathania (Member of the Trust in presence of R. S. Pathania, (Spokesperson J&K BJP. Mr Mohan Lal Sharma, local sarpanch, Gandharb Singh, were main organisers.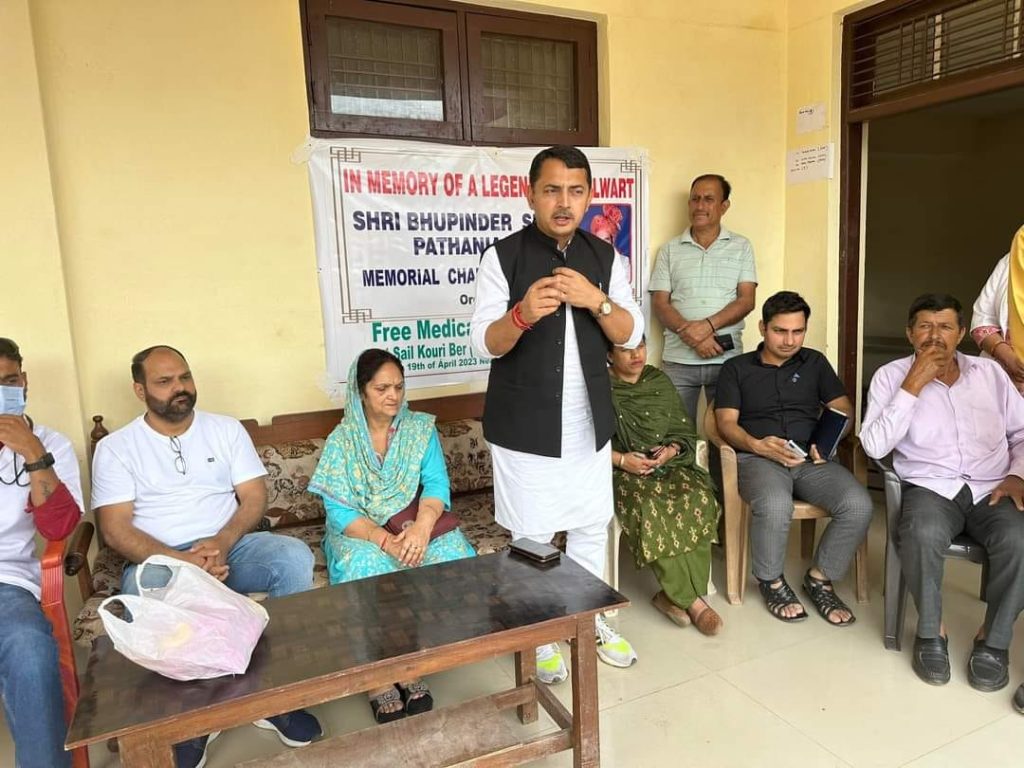 The camp was organized by the trust in collaboration with District Administration Udhampur with a view to bracing up supplementary medical diagnosis and treatment in the far-flung areas of district Udhampur with special emphasis on female health and hygiene. While speaking on the occasion, speaker after speaker, paid heartfelt tributes to the departed leader, who sacrificed all his life for the upliftment of poor and downtrodden. Being a selfless leader of the masses, he rubbed shoulders with the common man and tried to ameliorate the lot of the depressed and downtrodden in the area.
Speaking on the occasion Mr Arjun Singh, Managing Trustee, thanked the District Administration, especially BMO Majalta and school staff and students of GHS SK Ber for their support in organizing such health camps and said that more such camps will be organized by SBSPCT in other rural and far flung areas so that maximum people can get benefit.
Prominent among those who were present on the occasion included Vijay Gupta, Kuldip Singh (trustees), Shiv Ram, Sanjay Kumar, Mohinder Sharma, Karan Singh, Bikram Mankotia, Kartar Singh, Rattan Singh panch, Mohan Lal panch, kaku Ram panch, Guddi Panch, Prem Nath (ex-sarpanch), Mohd Altaf, Mohd Azeem, Kewal Krishen and others.