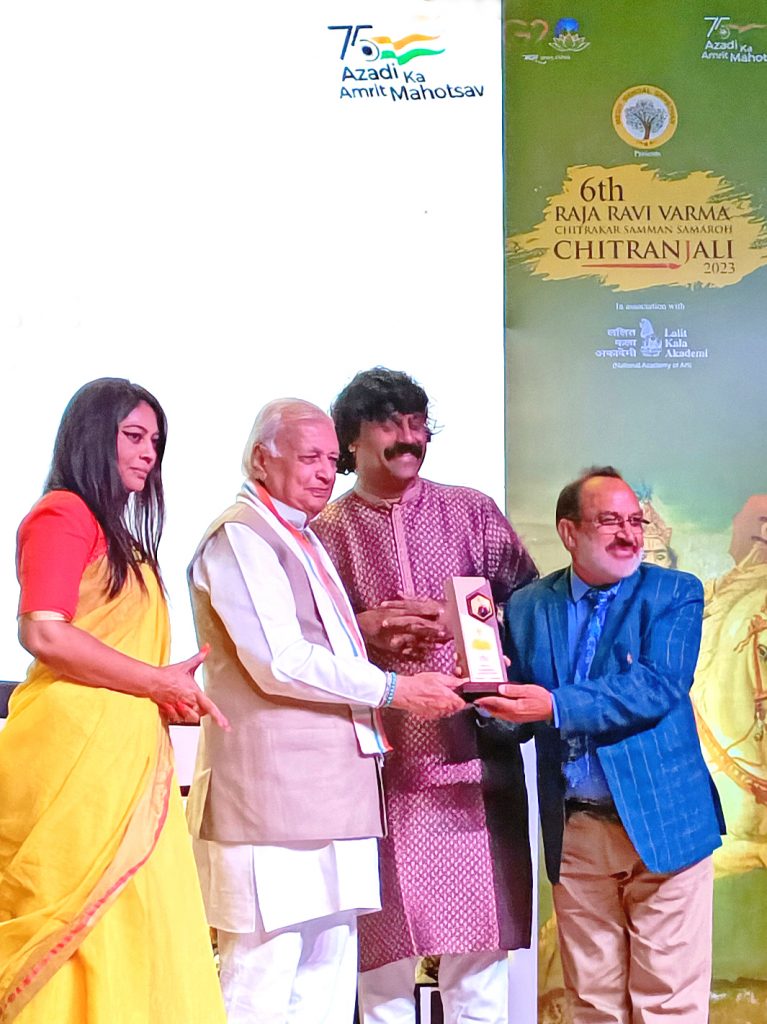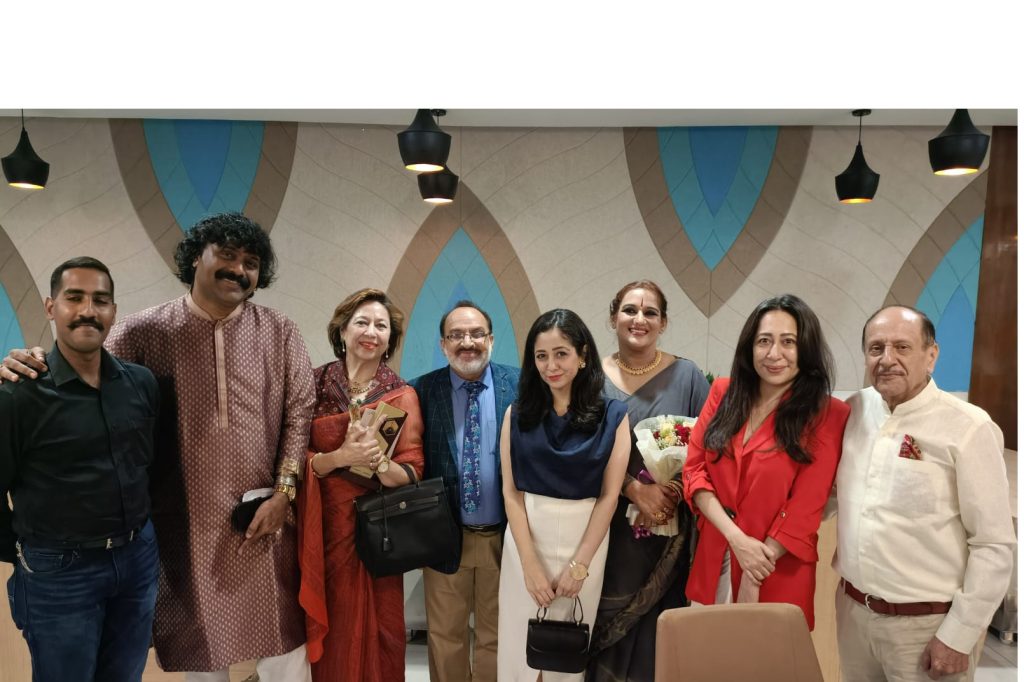 J&K Renowned artist M. Akram Khan Honour with Chitranjali-2023 on Chitrakar Samman Sammaroh award ceremony for remarkable contribution in the field of Visual art, Paintings.
M. Akram khan Born in District Reasi has also participated in more than 60 national and international art exhibitions and camps in J & k, Delhi, Sikkim Bhubaneswar, Orissa, Chandigarh, Patna (Bihar), Amritsar Pb., Germany, Ludhiana (Pb) and Kanataka etc. and received many awards for his artistic work.
6th Raja Ravi Varma Chitrakar Samman Sammaroh CHITRANJALI 2023 Award ceremony was organised by Megh Mandal Sansthan, a NGO based in Rajasthan in association with Lalit kala Akademi New Delhi at Dr. Ambedkar international centre Janpath New Delhi.
On the occasion Sh. Arif Mohd Khan Hon'ble Governor of Kerla was the Chief Guest while Sh G.C. Murmu Auditor general of India and MS Vimlesh Brijwall Secretary Megh Mandal Sansthan also present on the occasion.
Spoke on the occasion Arif Mohd Khan Hon'ble Governor of Kerla said, we Indians are blessed with a rich history, culture and tradition that makes us unique and also said Raja Ravi Varma is one of the greatest painters in the history of Indian art. His works of art have received profound acceptance across the length and breadth of the country. His portrayal of Hindu deities and episodes from the epics & Purans are used as objects of worship all over India.
On the occasion of "Chaitranjali 2023"gave award to 15 talented painters/artists from all over india included Dilip Tamuli, Harsh Vardhan Sharma, Shyam Sharma,Kalyan Prashad Joshi, Kania Lal Patel, Manisha Jha, Mohd Akram Khan,Krishna Priya, Anuradha Tandon, Noval Kishore, Anuradha Thakur, Seema Bhalla, Sangeeta Singh, Prashant K. Sarkar and Vigyan Vrat.
Led by the dynamic Vimlesh Brijwall, the NGO has be committed towards the noble cause of the betterment of the society and promoting the concept of sustainable development in various sectors towards bringing positive changes in the lives of underprivileged children, the Sansthan has also been taking up the cause of preserving Indian art, culture and traditions.