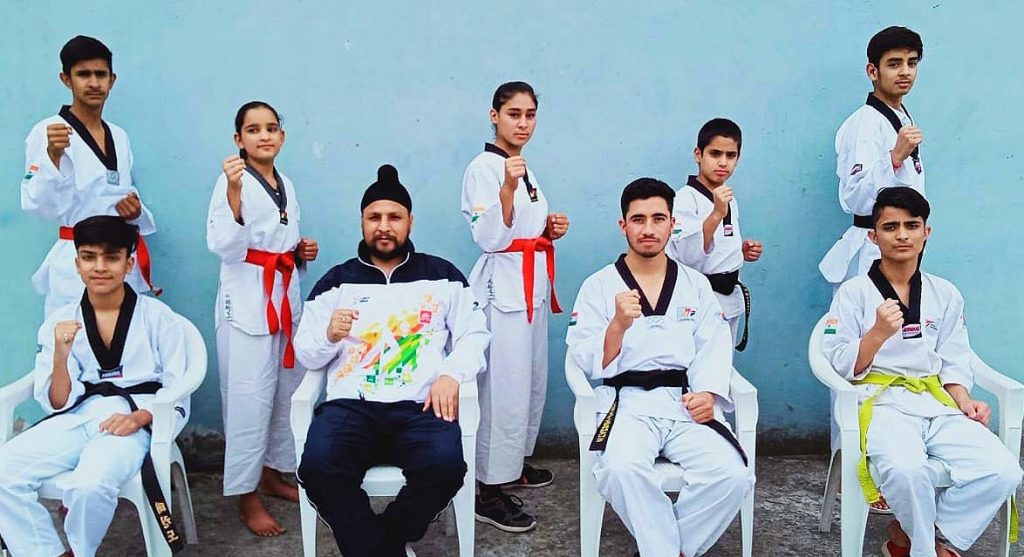 POONCH, June 02
Poonch Taekwondo Academy excelled in the just held Online Taekwondo Poomsae Championship which was organised by the J&K Taekwondo Association (JKTA) involving around 100 players.
Poonch Academy won eight medals with all the participants winning silver and bronze medals. Young boys and girls from the district took part in this competition under the guidance of Physical Education Teacher (PET) of the Department of Youth Services and Sports (DYSS), Rajinder Singh.
"In the prevailing tough conditions of lockdown due to Covid 19 spread, such events certainly help players keep in touch with the game and their fitness," Rajnder Singh told SAN.
The Medal Winners: Vishvas Sudan, Toseef Tahir, Khalida Jabeen (all Silver), Ashaq Hussain, Akarshit Sudan, Vishnu Raina, Manpreet Kour and Kanav Bali (all Bronze).
Meanwhile, president of the Poonch District Taekwondo Association, Makhan Lal Bhaglal, vice president, Prem Parkkash Luthra, secretary, Priyanka Singh and organising secretary, Amit Sharma congratulated the medal winners.