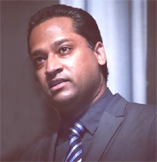 BY SAHIL MAHAJAN
All ears were tuned to  Gupkar Road ever since the invite for talks for an all-party meet on J&K was formally sent to  political leaders and all the suspense  associated with  participation of People's Alliance  for Gupkar Declaration, flagbearer of the restoration of Article 370   ended on Tuesday when  the alliance announced its participation in  the meet. There was a sigh of relief in Delhi that the PAGD leaders, PDP's Mehbooba Mufti in particular, were joining the talks process. But the main question is; what happens to Jammu  and who speaks for Jammu?
Agreed that certain sections in Jammu cherish the idea of articulating Jammu's viewpoint in terms of challenging Kashmir's dominant narrative of the restoration of Article 370 and Article 35 A, and they are happy with the current Union Territory status of J&K , but does that serve any purpose for the region? And, is that all that Jammu would be projecting at the historic meeting with Prime Minister Narendra Modi as Jammu's aspirations? If these are the aspirations of Jammu, then these are already there and the Centre has already done what it wanted or thinks satisfies urges and aspirations of the people of the region.
Pakistan-bashing too is not going to help Jammu. This is an obsolete record that Pakistan sponsored terrorism has wrecked J&K, particularly the Valley where people have been killed and thousands of others displaced in the past over three decades . Pakistan is an issue for the governments to settle through diplomatic means and that is what is being done . Afterall, the reiteration of ceasefire and its implementation on the Line of Control is now more than 100-day old , and it is holding . The army chief Gen. M M. Naravane has stated it in very clear terms that there has been no violation of ceasefire . Well, when things are bad from the other side, there is a need to contest Pakistan and raise voices against it. There always should be attempt to foster peace and work toward that. That's the underlined meaning of the leadership.
Jammu has problems . The best way to seek  solution of the same is to  identify them in a systemic manner with all the data and   explanation in as precise manner as possible . There would be a limited time at the meeting and these points about  Jammu should be articulated effectively. For that, we need leadership that can put things in proper perspective. Unfortunately, there  are gaps between the  leadership of the region and expectations of the people. These gaps would be exploited by others to the disadvantage of  the region . It has happened in the past  when  J&K was a state, and it is happening again when it  is Union Territory . These realities  are  quite bitter, more bitter is the fact that  these are being swept under the cover for political expediency.
Yes, there are differences among the political groups as well, but  their deliberations on the APM and the issues that they wanted to take up before the Prime Minister. In one way or the other, whether it is Apni Party that had been in communication with the Centre since March last  year, People's Conference of Sajad Gani Lone or PAGD – all of them have  spoken of Article 370 and August 5, 2019. All of them have also agreed that  J&K should be restored statehood. They have prepared their documents and arguments. Jammu has none. In the absence of facts, figures and arguments, one is made to wonder who will speak for Jammu  and what ?