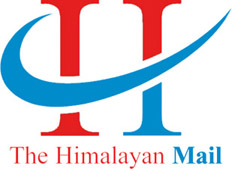 India is facing the worst ever crisis in recent history due to the second wave of Covid-19, something that was not predicted and no major preparation was made for. Now as the cases peak and the figure of those dying of the disease grow, a lot of efforts are on to set up the systems – makeshift and permanent fixtures – to provide relief to the patients. In the transition phase, however, many people are sure to suffer from the disease and death. The reality is that the healthcare system in most affected States is on the verge of a breakdown. On Tuesday, physical fights erupted between patients' relatives and doctors at a reputed hospital in Gurugram. The incident was a manifestation of the anger and despair that's growing. People are feeling helpless as there is no central governing authority. Social media is a boon and at the same time a panic creator. While a lot of digital warriors are using it to extend support to those who need it the most, some are also using it to spread propaganda and disinformation that adds to the panic.
However, it's also, time to think of the warriors of this disease and the constant pressure they are facing. Besides doctors and paramedical staff, the janitors, the essential servicemen and women, the ambulance and truck drivers, train drivers all are making huge sacrifices in India's fight against the virus. The general public who go to hospitals as patients and use their services must also keep in mind their condition.
While there is so much gloom because of the disease, we must also be thankful for the global community's help. With all the efforts that are being put into fighting the virus and provided the people adhere to lockdowns and other Covid protocols, we would soon tame the virus.