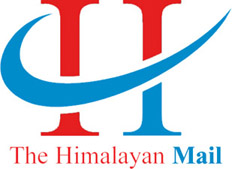 The end of the trial of Yasin Malik in the Terror Funding case and the NIA court sentencing him to life imprisonment is a good beginning of giving justice to the victims of terrorism in J&K. Lakhs of lives were affected and many youth died premature death by either getting involved in violence of becoming a victims of it, thanks to Malik and his ilk who brough gun to Kashmir and tried to ruin the peaceful life of the people of the region. Malik faces more trials – especially – the killing of IAF personnel who were waiting for a bus and were killed in cold blood. He had the temerity to tell the court that he had renounced the gun and that he was some kind of follower of Mahatma Gandhi. His claim looks like a crude joke and the judge of the NIA court rightly said the convict has never shown any remorse for violence and terrorism and established he took money for spreading terror, a kind of blood money.
The confidence that Malik had in not condemning the violence that he was also responsible for unleashing on common Kashmiri stemmed from a long rope given by the previous governments to him. Some people thought he was the chief ministerial material; others took him to meet the gentlest of the PMs Manmohan Singh without any agenda. All this gave a big push to Malik and Co and they considered themselves privileged and indispensable for the scheme of things. Worst, it delayed the justice to victims of terrorism and made them lose their hopes. Overall this approach had diminished the writ of the government in Kashmir.
What Malik and his ilk brought to Kashmir continues to bleed people; while writing this, a 35 years old Kashmiri woman was done to death, her 10-year old nephew is battling for life in hospital while a valiant Policeman today lost his life fighting Pakistani terrorists in Baramulla.