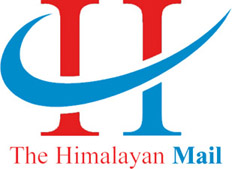 Shehbaz Sharif has sent a pleasant surprise to India through his sobering comments on his country's relationship with India. His words were carefully chosen and timing apt. Shehbaz Sharif, who, by temperament is a business leader and entrepreneur, has asked for sincere and serious talks with Narendra Modi. His admitting to the futility of wars with India and the lessons learnt do make sense. Echoing former Indian prime Minister Atal Behari Vajpayee's words about the mandatory permanence of neighbourhood, Sharif wondered how long India and Pakistan will remained mired in a bad relationships and why not join hands to improve the conditions of their people.
These are nice and soothing words but can India jump at the opportunity of opening talks with Pakistan. Analysing the situation in Pakistan one can understand that It has reached a situation if extreme crisis. It's national security is in peril, its economy is sinking and the country had touched an all time low in it's image. People are getting killed in food riots while one third of its population continues to live in tents as their houses were washed away.
Its debt is mounting and no amount pledged by countries in Geneva recently will be able to take it out of the debt trap and downfall. Pakistan today is definitely a failed state on terms of governance.
While not being dismissive of the peace overture of Sharif particularly so his elder brother Nawaz Sharif had also pursued peace and good relations with India during his premiership, India can not trust Pakistan's sincerity. India has learnt that Pakistan is rin by many power centers and there are wheels within wheels when it comes to improving relations with India. On the political front there is Imran Khan who would never want peace with India. His politics is based on hawkish Islamic identity of Pakistan that is not conducive for peace with India. Is at all track two connections are working, it would be better for India to lay the precondition of closure of all the terror infrastructure by Islamabad as the starting point to rework the relationship. While India too needs.and wants peace, it's Pakistan's compulsion to have good relations and resume trade with India. New Delhi will surely make use of this.