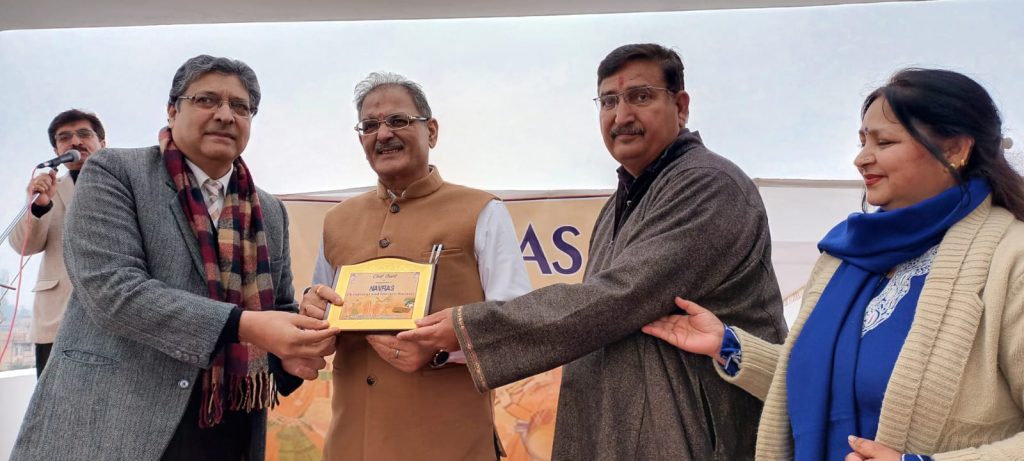 Himalayan Mail News
Jammu, JAN 18
Senior BJP leader and ex-deputy CM Kavinder Gupta today welcomed the announcement made by Election Commission of India (ECI) as regards the completion of all necessary preparations for holding assembly polls in J&K.
"It is highly appreciable that ECI has completed its homework for holding polls to elect J&K Assembly," he said.
Gupta said he was sure that security clearance by the Union Government to hold J&K polls would follow soon as the situation in the UT had improved a lot. "Terrorists are getting neutralised on a regular basis and security forces are sanitising major areas with a high morale and exemplary enthusiasm," he added after inaugurating a cultural and literary society 'Navras' here.
He asked people to have full faith in the PM Narendra Modi-led government at the Centre as 'it stands fully committed to fulfill the aspirations of all the sections of the society'.
He made a fervent appeal to people of J&K to support BJP in the upcoming elections in the Jammu and Kashmir Union Territory to further strengthen the Modi-led government and its programmes.
After inaugurating the literary society, Gupta complimented Satish Sharma, former Income Tax Commissioner, for starting literary society 'Navras'.
"Such endeavours are necessary to aware & enlighten the society which is very necessary in the modern day world. The culture of the region showcases the past of the people living in the vicinity and literary pursuits help in enhancing the attributes and quality of life," he said.
"Jammu is culturally very rich and it becomes solemn responsibility of such societies to educate people about their heritage and lineage to ensure development, toeing the same old lines which had helped ancestors to live a meaningful life," he added.
Former IAS officer Ashok Angurana was the Guest of Honour. Vinay Gupta, Raj Bharti, Sameer Bharti, CA Gandotra, Vijay Saraf, Baljeet Raina, Manjeet, Vijaya Thakur, Santosh Sangra, Yudvir Gupta, Adarsh Gupta, Neeraj Anand, Narender Gupta and Vageesh Sharma were among those present on the occasion.