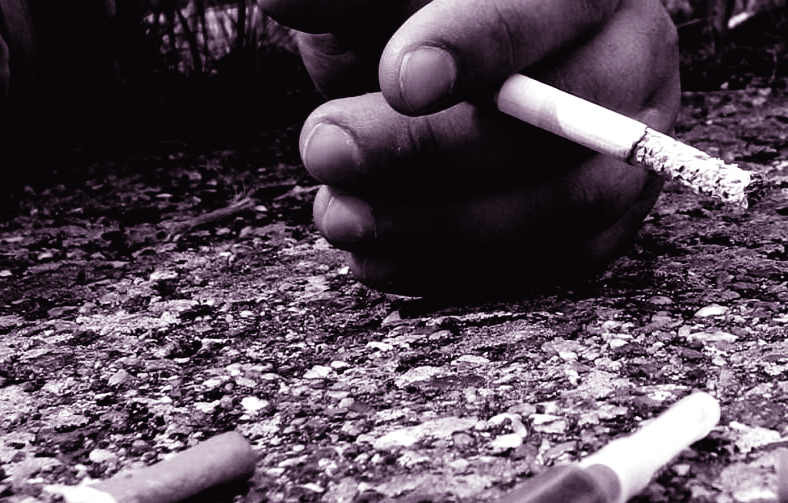 Dr. Simrit Kahlon
Pakistan has great expertise in keeping Indian Border States perpetually on the boil. In the 1980's it created a brutal environment of terror in Punjab; once terrorism was contained it used the established conduits to flood the state with drugs. The youth of Punjab, already in a fragile mental state due to a long period of violence, took to substance abuse. Punjab is still grappling with the problem.
Pakistan has applied the same template to Kashmir also. With terrorism getting marginalised at a very fast pace the established conduits are being used to increase the availability of drugs. The same was, earlier this year, referred to by Director General of Jammu and Kashmir Police, Dilbag Singh when he stated, "When militancy was about to end in Punjab, Pakistan played with the lives of youth there by sending drugs of all kinds and today, when you see what has happened there (in Punjab), you would realise that Pakistan has started the same exercise in J&K."
There is evidence of the involvement of terrorists in the drug trade in Kashmir, especially those of the Hizbul Mujahedeen (HM) cadre, which recruits local terrorists. A drug smuggler caught in Poonch with 12 Kg Heroin, during investigation, laid bare the nexus of the HM terrorists on both sides of the Line of Control and the Narco-smugglers. It is evident that Pakistan's Inter Services Intelligence (ISI) is carrying out a well established Narco-trade in Kashmir along with the infiltration and is using local terrorists for the purpose. Needless to add that the Narco-trade is being used to finance the terrorist operations also.
A look at Kashmir based newspapers highlights the large number of drug peddlers who are being caught by the police across the Valley. A few days back, on July, 3, the police raided the house of a policeman in District Ganderbal and recovered 800 bottles of Codeine Phosphate, a drug widely used in the valley. Police officials have assured the strictest possible action under law to be taken against the cop, but, the fact remains that this is not the first incident when a cop has been arrested for any shoddy dealings. There is enough money in this business to attract even Government servants who have secure jobs. On the same day, the police also arrested another drug peddler from Inderkote Sumbal area of Bandipora with 37 bottles of Codeine Phosphate.
Earlier people were content with medicinal opiates such as morphine, codeine or benzodiazepine, but now, hard drugs like heroin, cocaine and cannabis have gained popularity along with the medicinal opiates. The Police has, over time and from different locations seized huge quantities of cocaine, heroin, morphine, opium, poppy husk and poppy straw etc. which clearly indicates that all types of narcotics are being smuggled into the region and made available to the large and growing number of substance abusers. Even "Chitta" (a substandard form of heroin) that was earlier confined to Punjab is now available in the whole of J&K especially along the borders and Line of Control. It is causing a problem in the border areas of Jammu region too.
One big reason for this rapid rise in use of drugs is their easy availability. If you have the money you will get the drug in Kashmir. According to a report by Jammu based newspaper, Daily Excelsior, in four years from 2015 to 2018, 400 quintals of narcotics and over 7.25 lakh intoxicant tablets/capsules were recovered from arrested drug peddlers. The figures would be even more worrying in the present times.
SMHS de-addiction centre which is the main such facility in the Kashmir Valley, generated a report in mid-2019 which said that the number of registered drug addicts increased by 945 percent in a period of two years, a majority of them being between about 15 to 30 years of age. Sadly, there were also children as small as 8-10 years found to be taking drugs.
Somehow, there is a perception in Kashmir that the Police is solely responsible for the fight against the drug menace. While it cannot be denied that the Police has a big role to play that goes beyond arresting peddlers and seizing narcotics, it is also important to admit that it cannot completely control the menace on its own. It needs constant and consistent support of the civil society, the academic teachers, religious teachers, leaders, role models, intelligentsia and most of all the parents and families. Participation of people is most essential, and in this, denial is a major roadblock. Families are not ready to talk about the problem and go for professional assistance due to fear of social stigma. Such is the fear at the social level that de-addiction centres are named community centres to avoid being identified.
The second big requirement is rehabilitation centres. These are, sadly, very few in numbers in Kashmir. The two main ones are the Government run SMHS De-addiction Centre and the Drug De-addiction Centre of Police Control Room (DDC, PCR) in Batmaloo. The Indian Army is running two main centres in Srinagar and Baramullah respectively through its welfare initiative, Operation Sadbhavna; smaller centres amalgamated with provision of medical assistance to the needy through Operation Sadbhavna are also being run at various places. There are a number of NGOs also involved in providing treatment. However, after all such efforts, in a big city like Srinagar there are only seven to eight established de-addiction centres which is a grossly inadequate number.
The end result of this substance abuse in Kashmir is not much different than what was seen in Punjab. The valley is grappling with a number of psychiatric problems like Depression, Obsessive-Compulsive Disorder (OCD), Post-traumatic Stress Disorder (PTSD) etc. which are also leading to substance abuse. The situation is already very critical and has the potential of completely destroying the young generation of the Union Territory if very strong corrective action is not taken immediately.
(Dr. Simrit Kahlon is an academician and a columnist)