One was involved in killing of hawker in Srinagar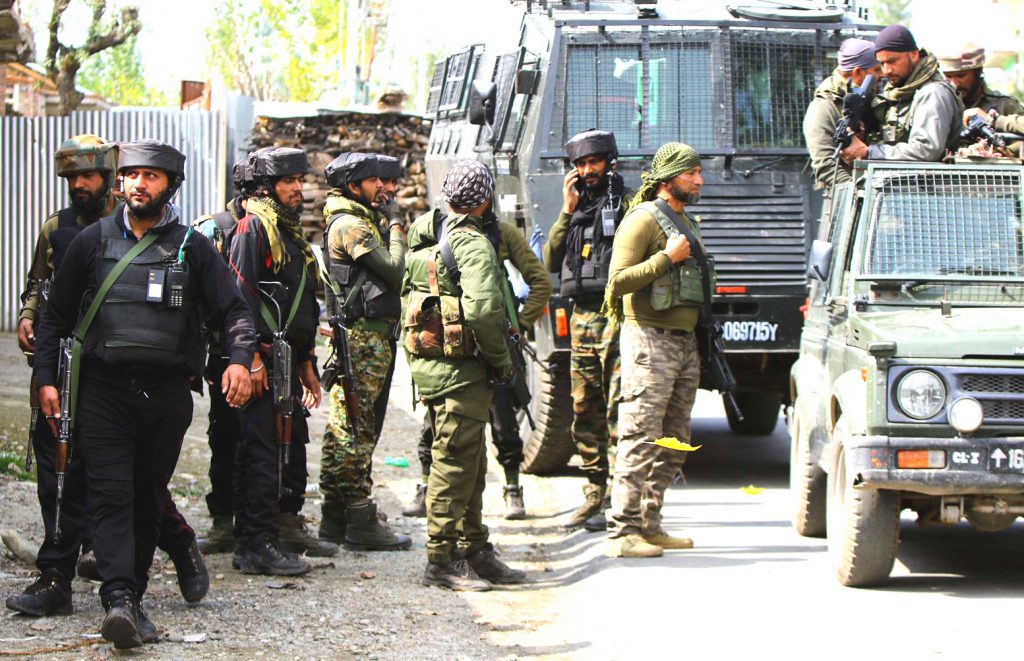 Five top terrorists of The Resistance Front (TRF), an offshoot of the proscribed Lashkar-e-Taiba (LeT) outfit, were gunned down by security forces in separate gunfights in Shopian district of the valley today. One of them was involved in the killing of a non-local street hawker in Srinagar a few days back.
Acting on a specific information about the presence of terrorists at Tulran in Imamsahab area of Shopian, security forces laid a cordon around the area late last evening. During searches, forces were, however, fired upon by the terrorists who were hiding in the locality, official sources said.
Troops retaliated. In the exchange of fire that ensued, three TRF terrorists were eliminated, the sources added.
A large quantity of arms and ammunition was recovered from the encounter site.
Sources said one of the three slain terrorists, who was identified as Mukhtar Shah of Ganderbal, was involved in the killing of street hawker Virendra Paswan of Bihar in Lal Bazar area of Srinagar city on October 5. Shah was said to have shifted to Shopian after the Paswan's killing.
Paswan was shot dead immediately after famous chemist M L Bindroo was killed inside his shop near Iqbal Park in Srinagar city. Terrorists had also killed Mohammad Shafi Lone, president of a local taxi stand, in Naidkhai area of Bandipora district that day.
In the other encounter, two TRF terrorists were killed by security forces in Feeripora area of Shopian. The operation was Feeripora was launched on a tip-off.
Yesterday, two TRF terrorists were gunned down in separate encounters in Anantnag and Bandipora districts of the valley.