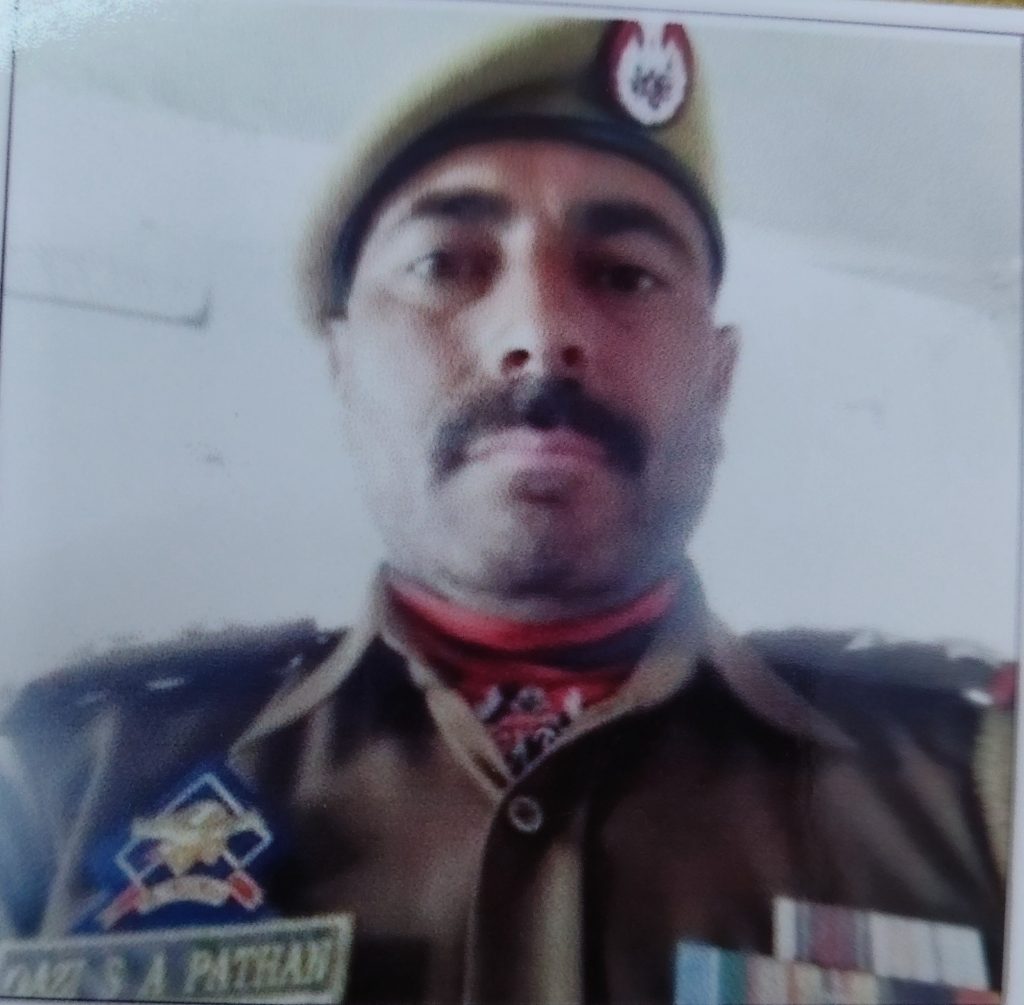 SgCt. Ghulam Mustafa Barah, a resident of Dogerpora Handwara was born on 1st April 1973 to Smt Hajra Begum and Shri Alam-Din Barah. He joined the Police department as constable in the year 2000.
On February 28, 2019, at 2300 hrs contingents of army, CRPF and SOG, acting on a tipoff regarding presence of terrorists, launched cordon and search operation in and around village Babagund, Handwara. Soon after the crackdown, forces zeroed in on one of the houses and evacuated civilians, and then started the operation. It was congested area and security forces tried to restraint to avoid any collateral damage.
At around 02.30 AM contact was established with the terrorists that led to an encounter. Next day, on Friday, when the forces were sanitising the area, the terrorists hiding behind a shed fired indiscriminately which led to a renewed gunfight. In the encounter, SgCt Ghulam Mustafa Barah and CRPF personnel got seriously injured, and were evacuated to the hospital where Ghulam Mustafa Barah succumbed to injuries and attained martyrdom. He is survived by aged mother, wife, two daughters and two sons.