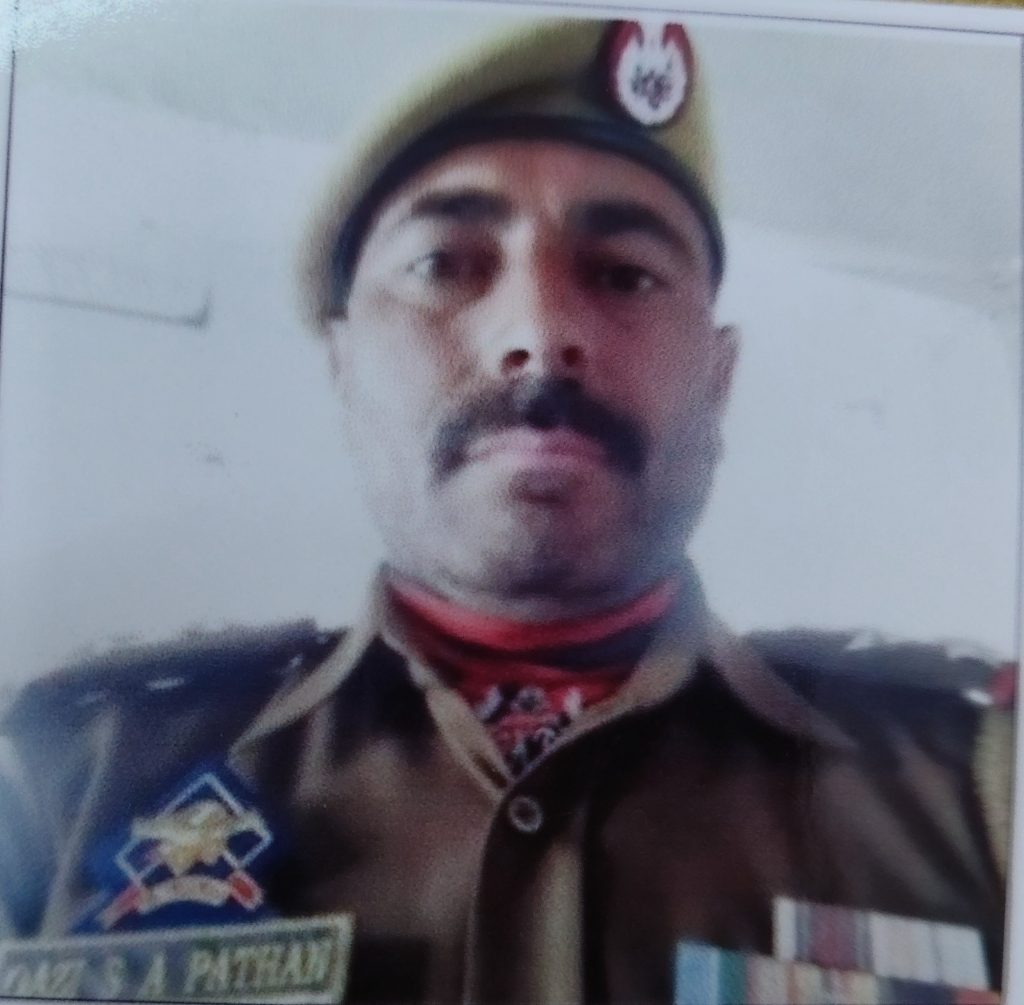 Sub-inspector Sageer Ahmed Pathan alias 'Qazi' was born in Trad village of Kupwara district's Karnah Tehsil in the year 1978 . The brave heart joined J&K Police in the year 1999 and in 2006 volunteered to join the elite Special Operations Group (SOG) to fight against terrorism. During his service he remained part of a number of successful anti-terror operations.
Sageer was always at the forefront in fighting the terrorism and this zeal for achieving higher targets earned him three out of turn promotions during his twenty years service in the department.
On the fateful day of May 2nd this year, when inputs were received about the presence of terrorists in village Chanjmulla, Handwara, he led the SOG team under the command of District SP Handwara along with CO 21 RR and launched the operation. He was part of a team which went in to evacuate civilians taken hostage by terrorists in a house. The team safely rescued the inmates but came under heavy fire from the terrorists during the evacuation process and attained martyrdom. He attained martyrdom protecting integrity and sovereignty of our nation and safeguarding the interests of people till last breath. The martyr is survived by three daughters, a son and aged parents. In the Operation two terrorists of Lashkar-e-Taiba terror outfit were also eliminated.
In recognition of his immense contribution, he was granted three out-of-turn promotions and he rose from the rank of a constable to sub-inspector over the years. For his outstanding service in the department the officer was also honoured with Police Medal for Gallantry in 2011, Sher-i-Kashmir Police Medal for Gallantry in 2009, besides DGP Commendation Medal and GOC-in-C, Northern Command Commendation Disc. All ranks of Jammu and Kashmir Police salute brave heart Sageer Ahmed Pathan.