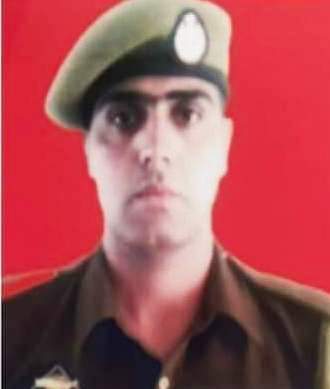 Constable Mohammad Altaf Hussain a resident of Rathpora, Safakadel in Srinagar District was born to Shri Bashir Ahmad and Smt. Rafeeqa Bano. After passing his 12th, he joined Jammu and Kashmir Police Pariwar on 17-10-2011. He remained posted in Ganderbal from 2011 to 2013 and in Anantnag from 2013 to 2015. The brave heart was again transferred to Ganderbal District in 2016 and remained posted in different capacities. This year from July to October he was deputed with a protected person.
On October 06 2020 evening the protected political worker was fired upon by terrorists at his village Nunar Ganderbal when he after spending day with his family was going to his safe cluster accompanied by his PSO, Ct Altaf Hussain at Kangan.
The attack was retaliated by the brave constable Shri Altaf Hussain and the terrorist involved was gunned down. In the process brave and courageous constable was critically injured. He was evacuated to the hospital where he attained martyrdom. He is survived by parents, wife and one and half year old son. The Jammu and Kashmir Police Pariwar is proud of such gallant Jawans.