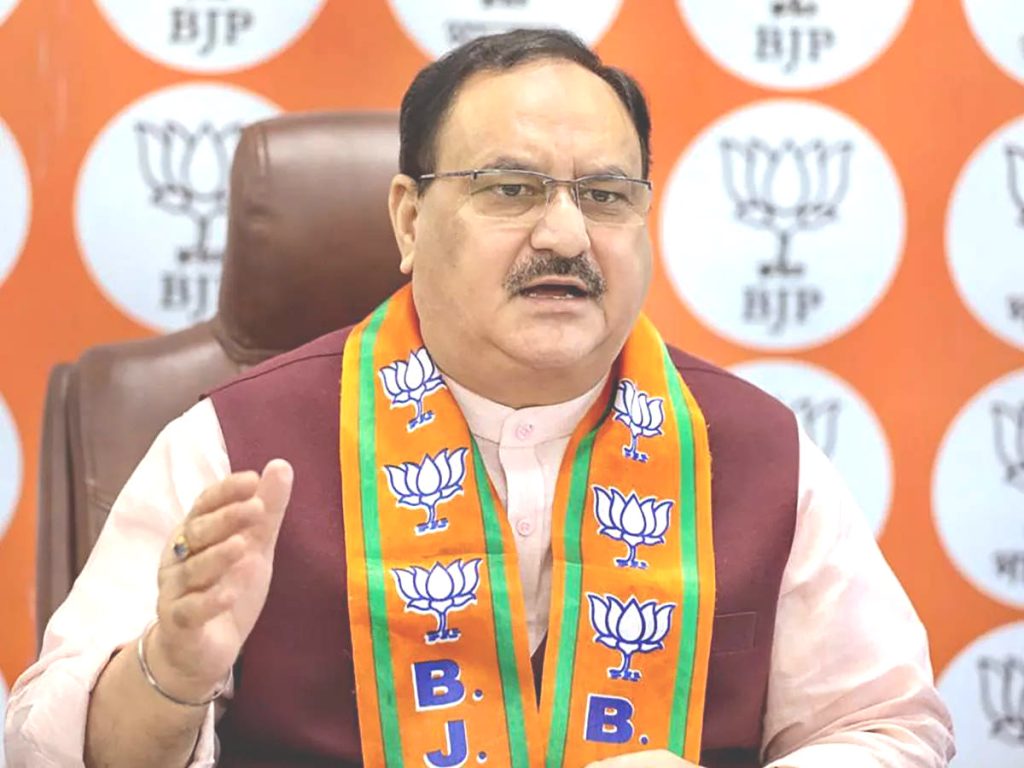 New Delhi, Jan 17: BJP president J P Nadda's term was extended till June 2024 at the party's national executive meeting on Tuesday, with Union Home Minister Amit Shah asserting that it will win the 2024 Lok Sabha polls with a bigger mandate than 2019.
Shah told reporters here that Defence Minister Rajnath Singh, a former party president like him, moved the proposal of extending Nadda's tenure till June next year and the executive unanimously endorsed it.
The widely expected development underlines the party's preference for continuity as it gears up for the all-important Lok Sabha polls next year, expected in April-May.
With Nadda set to lead the party during the Lok Sabha elections, he will be following the footsteps of his predecessor Shah, whose tenure was also extended so as to allow him to spearhead the organisation during the 2019 polls.
Shah expressed confidence that the BJP, under Prime Minister Narendra Modi and party chief Nadda, will achieve a bigger win than the last general elections.
The minister lauded Nadda's leadership, saying he connected the party organisation with the service of people during the COVID-19 outbreak.
Shah also noted that the party won many state assembly polls under Nadda.