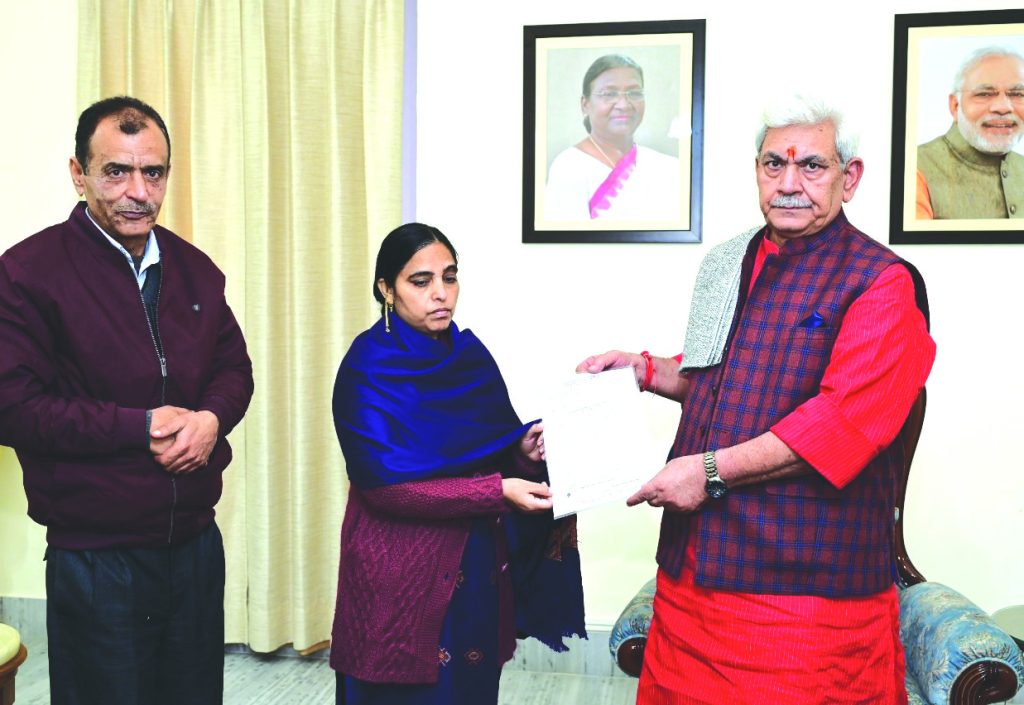 Himalayan Mail News Service Jammu, JAN 17
LG Manoj Sinha today handed over an appointment letter to Sweety Bhat, wife of Puran Krishan Bhat (43), who was killed by terrorists outside his residence at Chowdhary Gund in Shopian area of the valley in October last year.
"We stand with the family of Puran Krishan and are committed to their well-being in future," he said.
The family members of Puran Krishan Bhat were also present at Raj Bhawan when the LG handed over the appointment letter to Sweety Bhat.
Bhat was killed on October 15 last year right outside his ancestral house in Chowdhary Gund village when he was attacked by terrorists and shot dead.
Bhat was the sole breadwinner of his family. He was going to his apple orchard on the day of his killing by terrorists.
Puran Krishan was the seventh person in the community shot dead by terrorists since 2020. Over the last five months, several Kashmiri pundits have been killed, including a clerk named Rahul Bhat. A teacher namely Rajni Bala of Samba, Jammu, was also shot dead by terrorists in the valley while she was discharging her duties in a school.