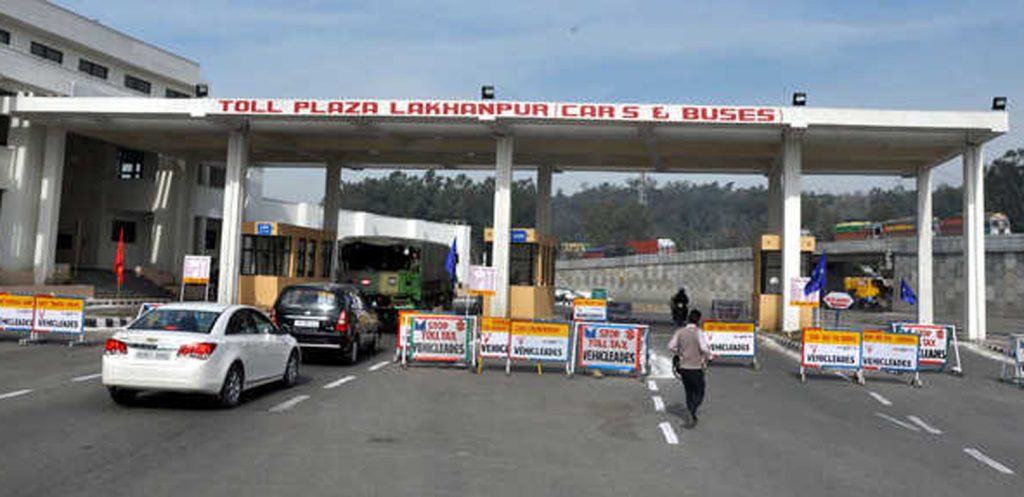 Himalayan Mail service
Lakhanpur check post has become a major hurdle in the way of revival of the local economy as the Jammu and Kashmir administration is creating hurdles in the trans-border movement of traders, factory owners and professionals to and from neighbouring Punjab.
On Wednesday, a mob comprising workers, traders, factory owners and professionals gathered at Lakhanpur on both sides (Punjab and Jammu) to protest against the irrational rules of the J&K administration on the movement of people during Covid-19 pandemic.
Sunny Deol, BJP MP from Gurdaspur has since assured people that he would speak with the J&K administration and get this sorted out soon.
Jammu and Pathankot are economically inter-dependent cities. According to a survey, about 60 per cent of Pathankot's youth have jobs in Jammu region. On the other hand, many JK residents also work in the private sector in Pathankot.
People from Punjab allege that J&K government is not allowing them to enter the state for work. "I have a factory in Kathua and I want to visit it for a day," a factory owner told the Himalayan mail. He is not allowed unless he is ready to stay inside JK territory for at least four days.
Similarly a woman employee of the J&K bank who hails from Pathankot is not allowed to travel via Lakhanpur. She manages to go to work in a rural area through a separate road.
During a webinar, residents from Pathankot slammed the JK officials for their irrational attitude. "They allow trucks carrying goods from as far as Mumbai when the possibility of their drivers having interacted with more people is there," said one of them.
The traders say they have incurred huge losses as the good in their godowns and shops have remained unattended for long; professionals like chartered accountants etc have warned that since they are not allowed to visit Jammu for work, the filing of taxes will get delayed with adverse results.
A man working as a chemical engineer in Jammy said he hasn't gone to work in Jammu despite lifting of lockdown. "How long will my employers pay me?" he said.
They have asked the J&K government to learn from Himachal Pradesh that has introduced permits for trans border movement people for work.