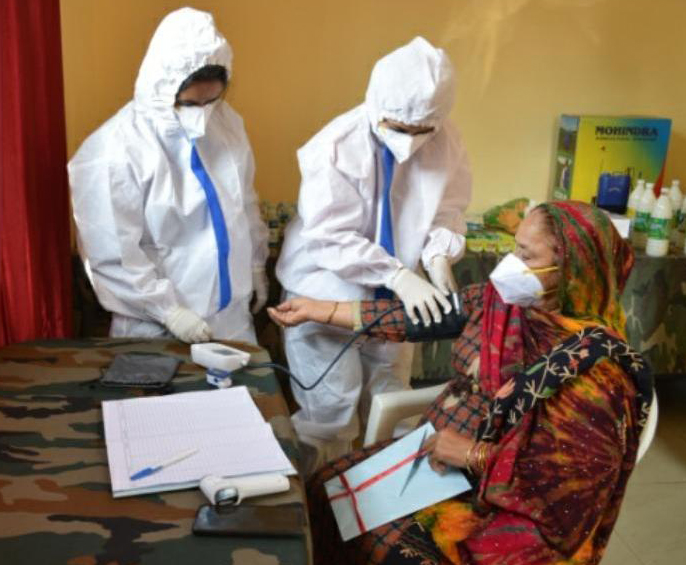 The Himalayan Mail, Nowshera, Nov 18,
Indian Army provided essential kits for establishing a COVID Suraksha Kendra, to carryout initial screening for COVID-19 at Bhajnowa in Nowshera, District Rajouri. The aim was to create a central COVID-19 screening centre in viscinity as people had to travel to the nearest medical facility available at Naushera Govt Hospital. Bhajnowa Suraksha Kendra was equipped with items and medical stores like infrared thermometers, BP machines, lung exercisers, pulse oxymeter, automatic sanitizer dispensers, masks, sanitizers, hand gloves, sanitizer spraying machines and hygiene chemicals which are essential med stores for individual protection.
Bhajnowa Surakhsa Kendra is designed to have a separate screening and item distribution point. This COVID Surakhsha Kendra is expected to benefit approx 1400 locals of the area. The efforts of the Indian Army to assist in battling against the COVID pandemic highly appreciated by the local populace. Based on feedback from the environment and the efficacy of self sustainment, nine such addl COVID Surakhsha Kendras are being created in entire Naushera Sector.