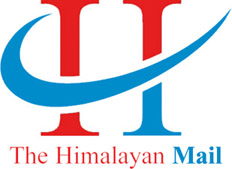 ASHA or Accredited Social health workers have played a crucial role in immunization of the children and in drastically lowering childbirth death and malnutrition among children. Against due to the nature of their work, these supposedly volunteers have also played a crucial role in keeping Covid-19 from spreading in rural areas. They have an important role in the eradication of polio from India. However, it's a pity that these basic healthcare workers are being paid a pittance and are being exploited by the government. At least the minimum wages should apply to the terms of engagement with the government. Whenever the government launches a new scheme for rural India especially impacting girl child, children or women, it added to the workload of ASHA.
It's shocking to know that the government had totally ignored the safety of the ASHA in the ongoing Covid-19 pandemic even though they were the real ground warriors against the disease. The government showered flower petals on hospitals in big cities to acknowledge the role of healthcare workers in fighting the pandemic and while Prime Minister Narendra Modi congratulated ASHAs for their wonderful role in containing the disease, nobody in the government ever thought of ending their exploitation.
It's in the fitness of things and also an issue of human rights to which the government must pay the minimum wages to them. Giving them a remuneration of Rs 2000 is a joke and it needs to be raised immediately. The government must also provide them with proper safety gear to deal with Covid-19. As such our successive governments have failed to make good investments in basic healthcare services and the trend has remained unchanged. Empowering ASHA with normal salaries will go a long way in augmenting the healthcare system in rural India and it must not be pushed under the carpet.